Product Code:STAI
Prsten osazený fialovým zirkonem ve viktoriánském stylu STAI
POPIS A SPECIFIKACE
Description and attributes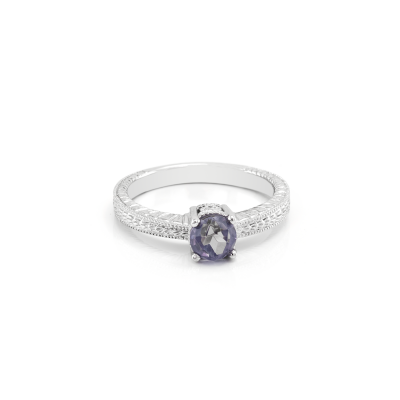 Jedinečný prsten ve viktoriánském stylu. Viktoriánské období přineslo do Anglie vysoké morální zásady a šperky odrážely symbolismus a sentimentalitu. Když se pozorně podíváte na prsten, zjistíte, že je ozdoben srdíčkovým vzorem. Tento výjimečný prsten je vyroben ze stříbra a osazen fialovým zirkonem nebo ametistem.
✓ DOPRAVA ZDARMA
✓ LUXUSNÍ KRABICE
✓ ZMĚNA VELIKOSTI ZDARMA
✓ DOŽIVOTNÍ ZÁRUKA
DODÁNÍ DO 7 - 14 PRACOVNÍCH DNŮ
Pokud máte speciální termín a šperk byste potřebovali dříve, dejte nám prosím vědět.
DETAILNÍ POPIS
| | |
| --- | --- |
| KÁMEN | Ametyst / Zirkon 6.0mm(0.79ct) |
| KOV | Stříbro 925 |
| PŘIBLIŽNÁ VÁHA | Stříbro 4.0g |
More information
Vyrobíme pro vás zásnubní prsteny jaké si budete přát
Volba snubních prstenů je jeden z důležitých společných kroků. Musíte správně vybrat profil prstenů, který vám ideálně padne. Nezapomínejte - snubní prsteny jsou na celý život. Proto by žádný jedo detail vás neměl dráždit a mělo by pro vás být maximálně příjemné a pohodlné. Profily (jinými slovy to je forma prstenu v příčném řezu) jsou různých tvarů. Tak si pojďme říci, jaké vlastně profily prstenů jsou.
Jedním z nejoblíbenějších profilů je plochý profil. Prsteny s plochým profilem mají ideální hladkou plochou formu jak z vnitřní tak i z vnější strany.
Pokud vidíte prsten, kde je vnější strana plochá a vnitřní naopak dokulata, tak je to prsten s plochým vnějším profilem.
Existují i jiné druhy profilů, například, kulatý. Takový prsten má formu jak z vnitřní tak i z vnější strany zakulacenou.
Fantazijní profil prstenu (nebo zahnutý) - vnitřní strana prstenu je kulatá a vnější více zahnutá do středu.
Snubní prsten v řezu také může být oválný, obdélníkového tvaru, mít D-profil, se spodní nebo dolní plochou částí.
Prsteny oválného profilu - jsou neměnnou klasikou. Ideálně padnou a jsou velmi pohodlná v každodenním nošení.
Prsteny s obdélníkovým profilem vypadají více extravagantně, a D-profil padne ideálně tomu, kdo chce neobvyklý originální design: naši zlatníci mohou samozřejmě ozdobit jakýkoliv profil prstenu gravírováním.
Co se týče šířky prstenů, je to individuální volba ženicha a nevěsty. Chtěli bychom ale podotknout, že snubní prsteny se ve většině případů dělají v rozmezí šířky 2 až 10 mm. U mužů je nejčastější šířka prstenů 4-5 mm u žen zpravidla 3-4 mm. Doporučujeme šířku prstenu volit dle personální velikosti ruky a prstů, aby prsten na ruce nevypadal příliš masivně či naopak nezanikal.
.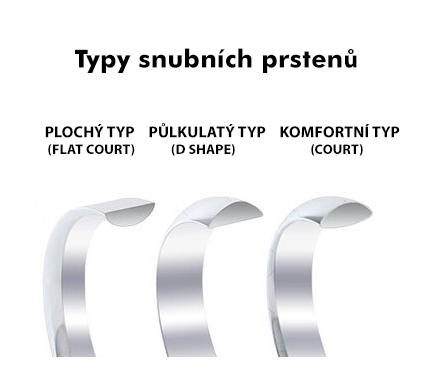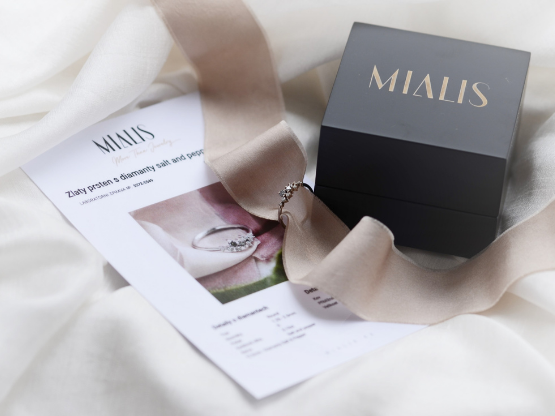 GIFT PACKAGING
All our jewelry is carefully packed with the greatest love and care. Each jewel is securely stored in a luxurious box with the Mialis logo and at the same time wrapped in gift wrapping paper with a ribbon. Jewelry will not be damaged or lost, and you don't have to worry about gift wrapping. Along with the box, a certificate of authenticity of the gems and materials used, including their parameters, is issued for each piece of jewelry. We ship all our packages in a paper box without unnecessary plastics to minimize the impact on the environment.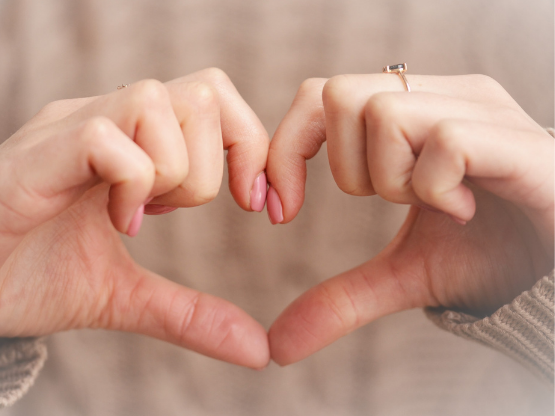 VIP CARE
With us, you can be sure of quality and individual care for each customer. We are always ready to consult with you any question regarding the production of your dream jewelry or about the time and method of shipment. You can contact us online or arrange a personal meeting in our showroom in the center of Prague. It doesn't matter if you are creating an order for a silver piece of jewelry or a luxury piece of jewelry with diamonds. Even a small purchase is a big purchase for us. That is why we value every customer. A lifetime warranty on all jewelry, including free shipping, is our long-standing standard.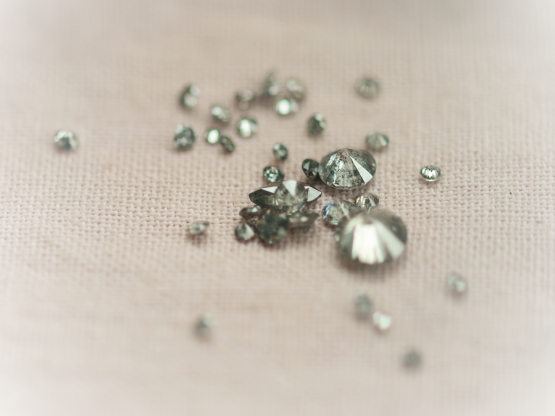 PREMIUM MATERIALS
With us, you can be sure that we make all our jewelry from the best materials. We take care of the selection of precious metals and gems. We most often work with 14k and 18k gold, silver and platinum. With us, you can be sure that gold will not change its color and will prevent oxidation. We devote enough time to the final surface treatment of jewelry to achieve the best result. We only buy diamonds and gems from proven suppliers who worship the same philosophy as us. In our goldsmith studio, we also produce jewelry from recycled gold to meet our commitment to sustainable development in jewelry, and especially to our planet.
Handmade
Unique handmade jewelry accentuates your individuality and gives the feeling of excellence. Choose the experienced jeweler with a refined taste. Manual creation of jewelry requires the utmost diligence and dexterity, a fair amount of self-confidence and also a responsibility. The experienced jeweler will make for you a chosen piece of jewelry and even customize it according to your wishies. A jewelry made of precious metals is a great gift for a festive occasion but will also adorn even an ordinary day.