Product Code:Mayan
Unique Mayan Calendar Sterling Silver Bracelet with Bohemian granet
POPIS A SPECIFIKACE
Description and attributes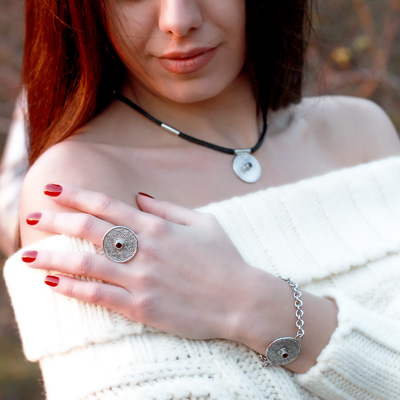 This original collection inspired by Mayan secrets. Unique and beautiful Mayan calendar ring made from sterling silver with bohemian stones. Complete your style with a piece of Mayan mystery
✓ FREE SHIPPING
✓ LUXURY BOX
✓ RESIZING FOR FREE
✓ LIFETIME WARRANTY
DELIVERY: 7 - 14 WORKING DAYS.
If you have a special deadline and jewelry you would need earlier, please let us know.
DETAILED DESCRIPTION
| | |
| --- | --- |
| STONE | Bohemian garnet 4.5mm(0.33ct) |
| WiDTH | 27 mm |
| METAL | Sterling silver |
| WEIGHT | 10.0 g |
More information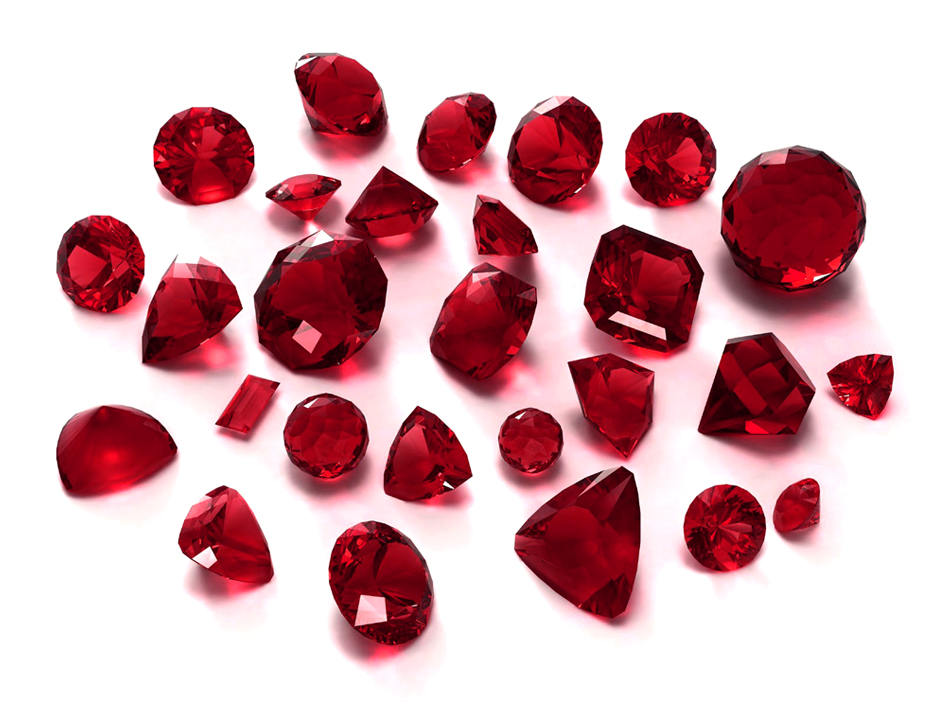 GARNET
Since ancient times magical garnet has always been beneath a veil of mystery and considered a stone of passion. It is a patron of all lovers. It can help trigger and keep love. Giving a jewelry with this stone, you will show your passion and devotion to the beloved person. Garnet is also attributed a number of curative properties. If you are not sure of the selection of a stone for your sweetheart, a stunning grenade is the right choice.
WARRANTY AND RETURN
We are professionals and are responsible for our work. Therefore, we provide a lifetime warranty for all our products.
You also have the right to return purchased goods if you have changed your mind for any reason within 14 days. In that case, shipping costs shall be borne by the customer.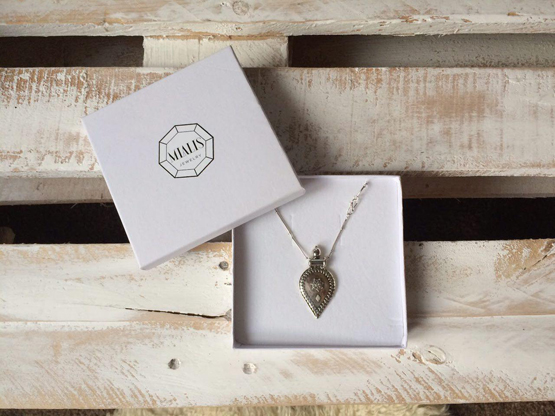 PACKAGING
We pack our jewelry into elegant and decent boxes decorated with our logo. This will keep it safe and you don't have to worry about gift wrapping.

The gentle color of our package will be perfect for a gift to your beloved ones.
HANDMADE JEWELRY
Unique handmade jewelry accentuates your individuality and gives the feeling of excellence. Choose the experienced jeweler with a refined taste. Manual creation of jewelry requires the utmost diligence and dexterity, a fair amount of self-confidence and also a responsibility. The experienced jeweler will make for you a chosen piece of jewelry and even customize it according to your wishies. A jewelry made of precious metals is a great gift for a festive occasion but will also adorn even an ordinary day.