Product Code:SALLY
SALLY gold ring with salt and pepper diamond
POPIS A SPECIFIKACE
Description and attributes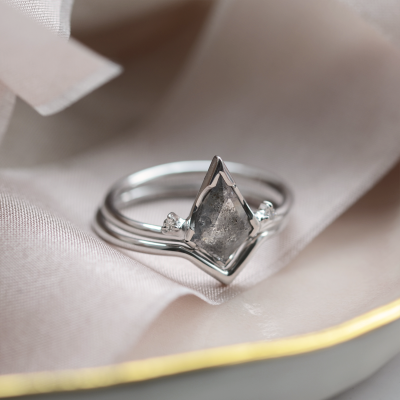 The ring is made of gold - slim round of the frame with shining diamond as the principal detail. The stone looks beautiful on the metal of cold color shade, opening for your eye all the brilliance and playing with the light. Despite its size, the ring looks delicate and elegant on the lady's hand.

✓
FREE SHIPPING
✓
LUXURY BOX
✓
RESIZING FOR FREE
✓
LIFETIME WARRANTY
DELIVERY: 7 - 14 WORKING DAYS.
If you have a special deadline and jewelry you would need earlier, please let us know.
DIAMOND DETAILS
| | |
| --- | --- |
| SIZE | #1) 1.21ct 15.60x6.80x1.30mm #2) 0,76ct 9.70x5.87mm #3) 1.24ct 12.90x7.60x2.10mm #4) 0.74ct 10.70x4.20x2.9mm #5) 0,49ct 10.78x4.88 mm #6) 0.52ct 0.20x5.20 mm #7) 0.93ct 11.30x6.50 #8) 0.81ct 8.90x5.5x3.20mm #9) 0.78ct Diamond size 10.1 x 6.3 #10) 1.13ct 11.90x5.3 |
| CLARITY GRADE | I3 Untreated 100% natural diamond |
| COLOR GRADE | Salt and Pepper |
DETAILS OF SIDE DIAMONDS
| | |
| --- | --- |
| SIZE | 1.25mm |
| QUANTITY | 2 |
| CLARITY GRADE | SI1 |
| TOTAL WEIGHT | 0.015ct |
DETAILED DESCRIPTION
| | |
| --- | --- |
| METAL | Gold 14K |
| WEIGHT | 1.29g |
WARRANTY AND RETURN
We are professionals and are responsible for our work. Therefore, we provide a lifetime warranty for all our products.
You also have the right to return purchased goods if you have changed your mind for any reason within 14 days. In that case, shipping costs shall be borne by the customer.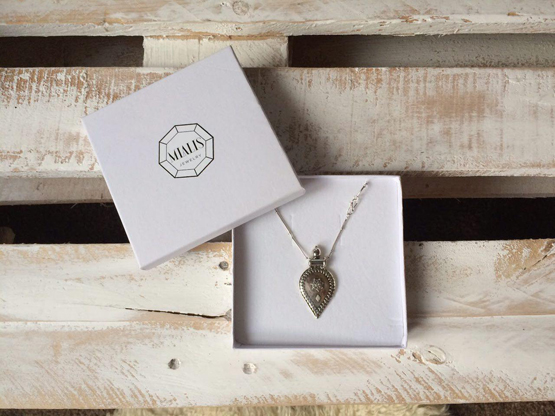 PACKAGING
We pack our jewelry into elegant and decent boxes decorated with our logo. This will keep it safe and you don't have to worry about gift wrapping.

The gentle color of our package will be perfect for a gift to your beloved ones.
HANDMADE JEWELRY
Unique handmade jewelry accentuates your individuality and gives the feeling of excellence. Choose the experienced jeweler with a refined taste. Manual creation of jewelry requires the utmost diligence and dexterity, a fair amount of self-confidence and also a responsibility. The experienced jeweler will make for you a chosen piece of jewelry and even customize it according to your wishies. A jewelry made of precious metals is a great gift for a festive occasion but will also adorn even an ordinary day.