Product Code:GIMLE SILVER
Silver bracelet with a special cube and diamond Gimle
POPIS A SPECIFIKACE
Description and attributes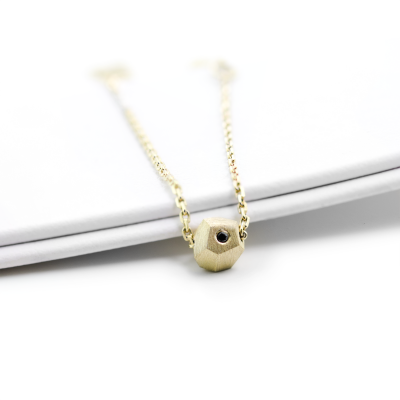 Beautify yourself with a magic grain of Silver that will make you shine. If you wish, it could be decorated with a diamond that will be hidden in a cube as your little secret.
This bracelet is a perfect complement to the Riso necklace which is made in the same style.
✓
FREE SHIPPING
✓
LUXURY BOX
✓
LIFETIME WARRANTY
DELIVERY: 7 - 14 WORKING DAYS.
If you have a special deadline and jewelry you would need earlier, please let us know.
DIAMOND DETAILS
| | |
| --- | --- |
| SHAPE | ROUND |
| CARAT WEIGHT | 0.005ct |
| SIZE | 1.0mm |
| CLARITY GRADE | SI1 |
| COLOR GRADE | G |
DETAILED DESCRIPTION
| | |
| --- | --- |
| METAL | Sterling Silver |
| WEIGHT | 1,68g |
CHAIN DETAILS
More information
All precious metals, we use, were certified by the public control.
Public organization, that is specialising of the certification of precious metals and having proper accreditation for such activities, is in charge of providing certificates to the metal, used for the jewellery and accessories. it is worth saying, that every our article is certified in the Public Chamber and has a proper stamp, confirming the genuinity of the precious metal, it was made of.
We work with all types of the precious metals - gold 750(18к), gold 585 (14к), silver 925 and platinum 950. We present to you the articles, made of the same type of metal, or as well of the combination of different metal types and colors. All the products, performed by Mialis Jewelry, are certified for the compliance to the international standards.
Why is it important to certify the precious metals? Let me explain!
The availability of the certificates for the jewellery product shows, that all the articles were tested in a standard and proper way and complies to all the security conditions as well as quality terms.
The value of the precious metals is stipulated by their special qualities, first of all. The main and the most important aim of the certification procedure is to confirm these qualities in our jewellery articles. And here, also, our clients have nothing to worry: all our accessories and jewels are accompanied by the certificates of authenticity, besides, their high quality can be perfectly seen with an unaided eye.
WARRANTY AND RETURN
We are professionals and are responsible for our work. Therefore, we provide a lifetime warranty for all our products.
You also have the right to return purchased goods if you have changed your mind for any reason within 14 days. In that case, shipping costs shall be borne by the customer.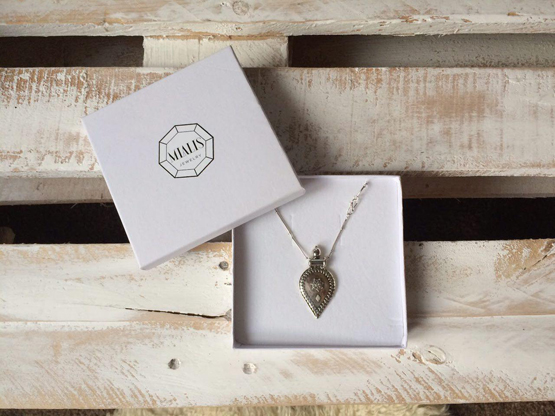 PACKAGING
We pack our jewelry into elegant and decent boxes decorated with our logo. This will keep it safe and you don't have to worry about gift wrapping.

The gentle color of our package will be perfect for a gift to your beloved ones.
HANDMADE JEWELRY
Unique handmade jewelry accentuates your individuality and gives the feeling of excellence. Choose the experienced jeweler with a refined taste. Manual creation of jewelry requires the utmost diligence and dexterity, a fair amount of self-confidence and also a responsibility. The experienced jeweler will make for you a chosen piece of jewelry and even customize it according to your wishies. A jewelry made of precious metals is a great gift for a festive occasion but will also adorn even an ordinary day.