Product Code:GIMLE SILVER
Stříbrný náramek s atypickou kostkou a diamantem Gimle
POPIS A SPECIFIKACE
Description and attributes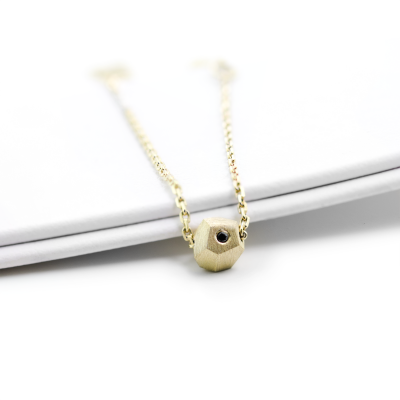 Ozdobte se kouskem stříbra, který je velmi atipický. Pokud budete chtít, ozdobíme jej i drobným diamantem, který bude ukrytý v kostce jako vaše malé tajemství.
Rádi bychom zmínili, že k náramku se hodí náhrdelník ve stejném stylu pod názvem Riso.

✓ DOPRAVA ZDARMA
✓ LUXUSNÍ KRABICE
✓ DOŽIVOTNÍ ZÁRUKA
DODÁNÍ DO 7 - 14 PRACOVNÍCH DNŮ
Pokud máte speciální termín a šperk byste potřebovali dříve, dejte nám prosím vědět.
DETAILY O DIAMANTU
| | |
| --- | --- |
| TVAR | ROUND |
| KARÁTOVÁ VÁHA | 0.005ct |
| ROZMĚRY | 1.0mm |
| ČISTOTA | SI1 |
| BARVA | G |
DETAILNÍ POPIS
| | |
| --- | --- |
| KOV | Stříbro 925 |
| PŘIBLIŽNÁ VÁHA | 1,68g |
DETAILY O ŘETÍZKU
More information
Veškeré drahé kovy používané pro výrobu našich šperků prošly kontrolou puncovního úřadu a mají puncovní značku
Certifikaci drahých kovů provádí zásadně státní puncovní úřad, který je specializovaný pro dané certifikace a který má náležitou akreditaci pro daný typ zkoušek. Tím bychom chtěli zdůraznit, že veškeré drahé kovy, které používáme pro výrobu našich šperků, mají puncovní značku puncovního úřadu, které je důkazem pravosti drahých kovů.
Pracujeme se všemi druhy drahých kovů a to především se zlatem 750(18k), zlato 585(14k), stříbro 925 punc a platina 950 punc. Vaší pozornosti by neměly ujít také výrobky z kombinovaných drahých kovů. Všechny produkty vyráběné pod značkou Mialis Jewelry jsou certifikované dle mezinárodních standardů.
K čemu je zapotřebí certifikace drahých kovů? Vysvětlíme!
Certifikace drahých kovů je důležitá především pro určení pravosti. Je to známka toho, že kov prošel potřebnými zkouškami puncovního úřadu a splňuje tak všechny požadavky týkající se kvality a bezpečnosti.
WARRANTY AND RETURN
We are professionals and are responsible for our work. Therefore, we provide a lifetime warranty for all our products.
You also have the right to return purchased goods if you have changed your mind for any reason within 14 days. In that case, shipping costs shall be borne by the customer.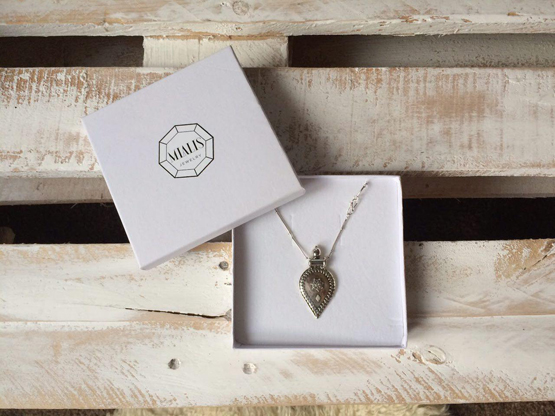 PACKAGING
We pack our jewelry into elegant and decent boxes decorated with our logo. This will keep it safe and you don't have to worry about gift wrapping.

The gentle color of our package will be perfect for a gift to your beloved ones.
HANDMADE JEWELRY
Unique handmade jewelry accentuates your individuality and gives the feeling of excellence. Choose the experienced jeweler with a refined taste. Manual creation of jewelry requires the utmost diligence and dexterity, a fair amount of self-confidence and also a responsibility. The experienced jeweler will make for you a chosen piece of jewelry and even customize it according to your wishies. A jewelry made of precious metals is a great gift for a festive occasion but will also adorn even an ordinary day.