Product Code:CLARK
Pánský prsten se smaragdem CLARK
POPIS A SPECIFIKACE
Description and attributes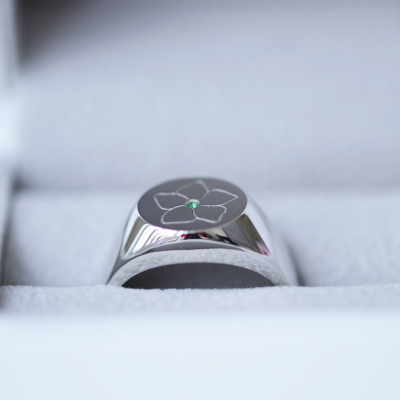 Pánský zlatý prsten ve své klasické podobě zahrnuje tlustší obroučku a hladký vršek připravený pro gravír dle vašeho výběru. V ceně je navíc diamant nebo jiný drahokam, který umíme zasadit kamkoli do vašeho návrhu. Ať už si zvolíte rytinu v podobě jemného motivu nebo vykreslené iniciály, jméno či datum, s tímto prstenem upoutáte pozornost.

✓ DOPRAVA ZDARMA
✓ LUXUSNÍ KRABIČKA
✓ ZMĚNA VELIKOSTI ZDARMA
✓ DOŽIVOTNÍ ZÁRUKA
DODÁNÍ DO 7 - 14 PRACOVNÍCH DNŮ
Pokud máte speciální termín a šperk byste potřebovali dříve, dejte nám prosím vědět.
DETAILY O KAMENY
| | |
| --- | --- |
| TYP | Smaragd |
| ROZMĚRY | 1.25mm |
| TVAR | ROUND |
| KARÁTOVÁ VÁHA | 0.0075ct |
DETAILNÍ POPIS
| | |
| --- | --- |
| KOV | Zláto 14K nebo Zláto 18K |
| PŘIBLIŽNÁ VÁHA | 6.9g |
WARRANTY AND RETURN
We are professionals and are responsible for our work. Therefore, we provide a lifetime warranty for all our products.
You also have the right to return purchased goods if you have changed your mind for any reason within 14 days. In that case, shipping costs shall be borne by the customer.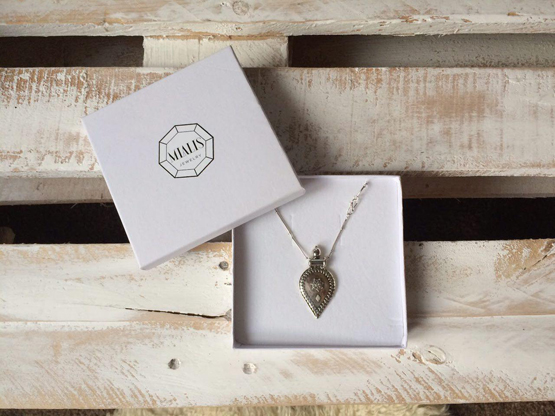 PACKAGING
We pack our jewelry into elegant and decent boxes decorated with our logo. This will keep it safe and you don't have to worry about gift wrapping.

The gentle color of our package will be perfect for a gift to your beloved ones.
HANDMADE JEWELRY
Unique handmade jewelry accentuates your individuality and gives the feeling of excellence. Choose the experienced jeweler with a refined taste. Manual creation of jewelry requires the utmost diligence and dexterity, a fair amount of self-confidence and also a responsibility. The experienced jeweler will make for you a chosen piece of jewelry and even customize it according to your wishies. A jewelry made of precious metals is a great gift for a festive occasion but will also adorn even an ordinary day.