Product Code:LUGO
Zlaté snubní prsteny s poškrábaným povrchem LUGO
Order your Christmas gift now! Get delivery before Christmas Eve
POPIS A SPECIFIKACE
Description and attributes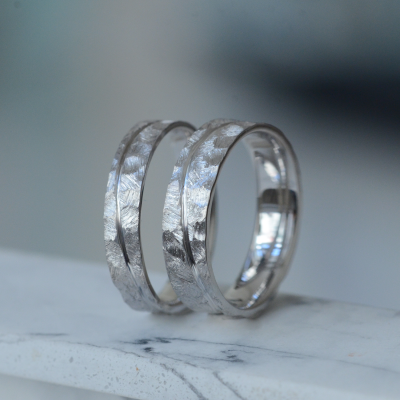 Tato dvojice snubních prstýnků z naší dílny má ručně vyrobenou obroučku s nerovným poškrábaným povrchem, tenkou nepravidelnou linku vedenou středem obou prstenů a malý osazený diamant na dámském prstýnku. Do detailu vypracované prsteny s několika pojícími prvky budou jedinečnou volbou pro váš velký den, kdy vás dokonale ozdobí na věky věků.

✓
DOPRAVA ZDARMA


✓
L
uxusní krabice
✓
Změna velikosti zdarma
✓
DOživotní záruka
✓
GRAVÍROVÁNÍ ZDARMA
DODÁNÍ DO 7 - 14 PRACOVNÍCH DNŮ
Pokud máte speciální termín a šperk byste potřebovali dříve, dejte nám prosím vědět.
DETAILY O DIAMANTU
| | |
| --- | --- |
| TVAR | Round |
| KARÁTOVÁ VÁHA | 0.005ct |
| ROZMĚRY | 1.0mm |
| ČISTOTA | SI1 |
| BARVA | G |
DETAILNÍ POPIS
| | |
| --- | --- |
| TLOUŠŤKA | 1.25mm |
| TYP | PLOCHÝ TYP (FLAT COURT) |
| KOV | Zlato 14K nebo 18K |
| PŘIBLIŽNÁ VÁHA | Pánský - 2.99g / Dámský - 2.12g *Váha podle šířky 3mm dámský / 4mm pánský ve zlatě 14K |
WARRANTY AND RETURN
We are professionals and are responsible for our work. Therefore, we provide a lifetime warranty for all our products.
You also have the right to return purchased goods if you have changed your mind for any reason within 14 days. In that case, shipping costs shall be borne by the customer.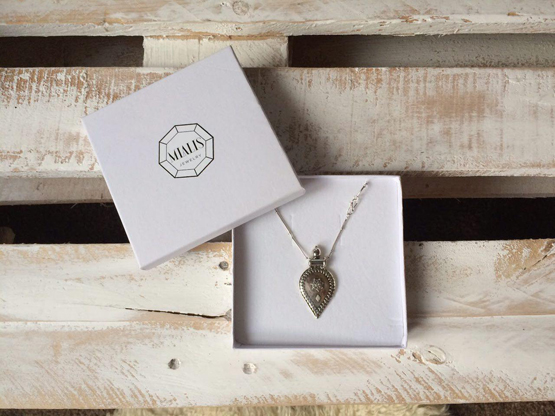 PACKAGING
We pack our jewelry into elegant and decent boxes decorated with our logo. This will keep it safe and you don't have to worry about gift wrapping.

The gentle color of our package will be perfect for a gift to your beloved ones.
HANDMADE JEWELRY
Unique handmade jewelry accentuates your individuality and gives the feeling of excellence. Choose the experienced jeweler with a refined taste. Manual creation of jewelry requires the utmost diligence and dexterity, a fair amount of self-confidence and also a responsibility. The experienced jeweler will make for you a chosen piece of jewelry and even customize it according to your wishies. A jewelry made of precious metals is a great gift for a festive occasion but will also adorn even an ordinary day.